FAQ

Core question:



Which compressor is your refrigerator?
Alpicool Fridge basically adopts German refrigeration technology. Of course, if customers need to match LG compressors, they can also be equipped with LG compressors. We are LG electronic strategic partner.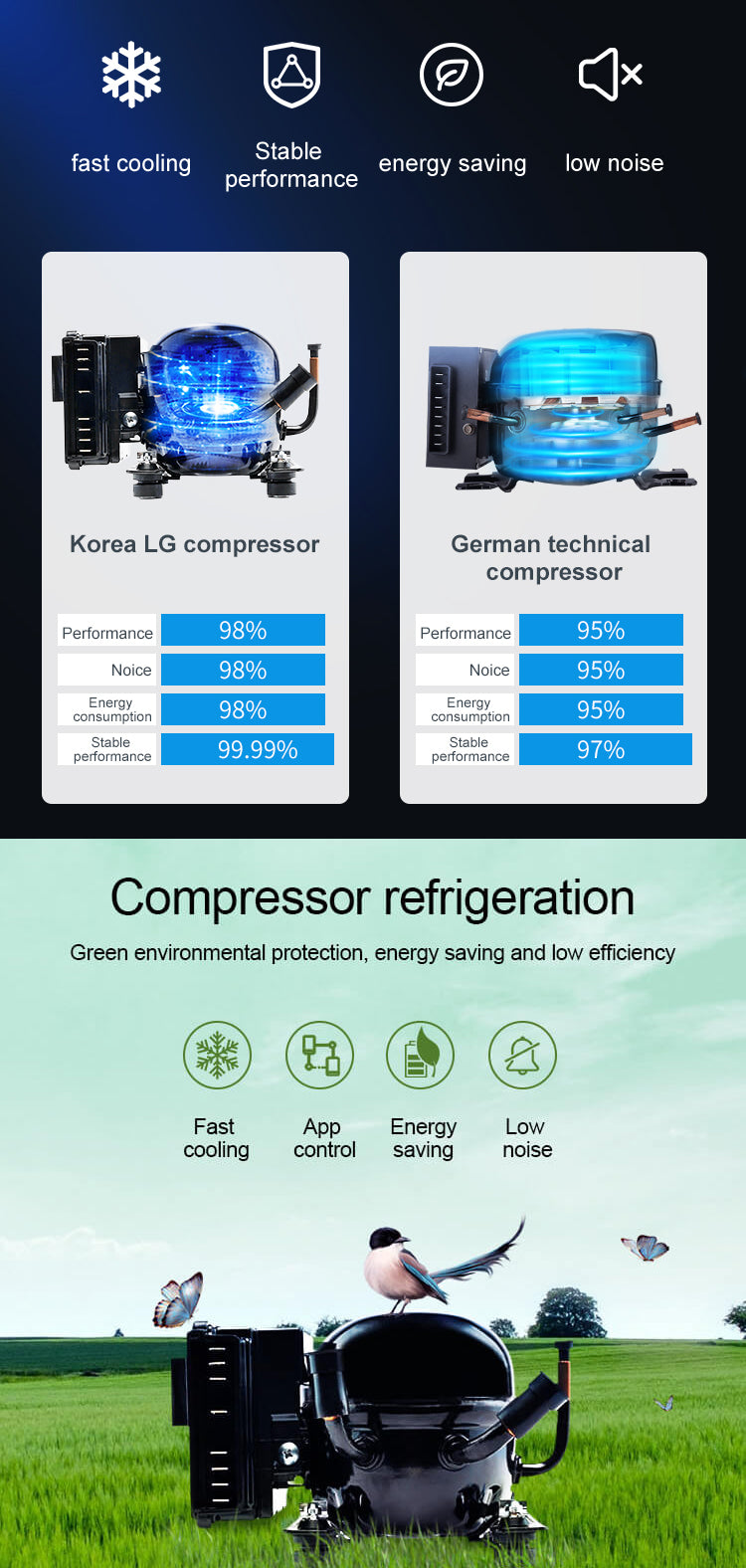 What should pay attention after get it ?
Before you upack it please take photos for recorder ,if the car refrigerator have broken inside ,carton broken or not is a very important evdence for claim compensation if you without photos before upack carton there will have a trouble to get compensation if broken happened.
please unpack it and let it standby more than 12 hours then you can power on to test it ,otherwise the compressor may have problems.

How long it will take to cool down to -18C ?

The cooling speed depend on the ambient temperture and how many stuff loaded;


If without loading ,it can be fast as within 1 hour;
Full loaded around 2-4hours upon different ambient temperture.

When broken or others defective things happen what shall we do ?

Please contact with us at first ,we will try our best to solve the problems ,don't open a dispute without contact with us! Or follow our "Warranty Policy"

How long it will take to send the car refrigerator ?

According to different countries/regions and different transportation channels, it can be transported by air/sea/land, generally no more than 60 days, some require about 15 days, some require about 45 days, and even more than 60 days for areas far away from China. But please rest assured, if you cannot receive it, your payment will be refunded completely. If you do not receive it before the order is closed, please do not dispute it.

Will it come with bluetooth app and how to use it ?

The cost not include the bluetooth app function ,but every orders we will send you the car refrigerator with bluetooth app ,and after you get it ,we will send you the barcode for your downloading the bluetooth app.