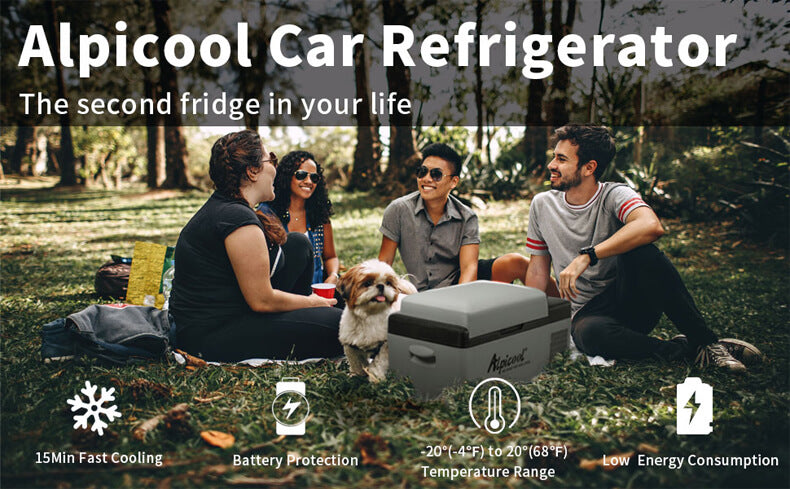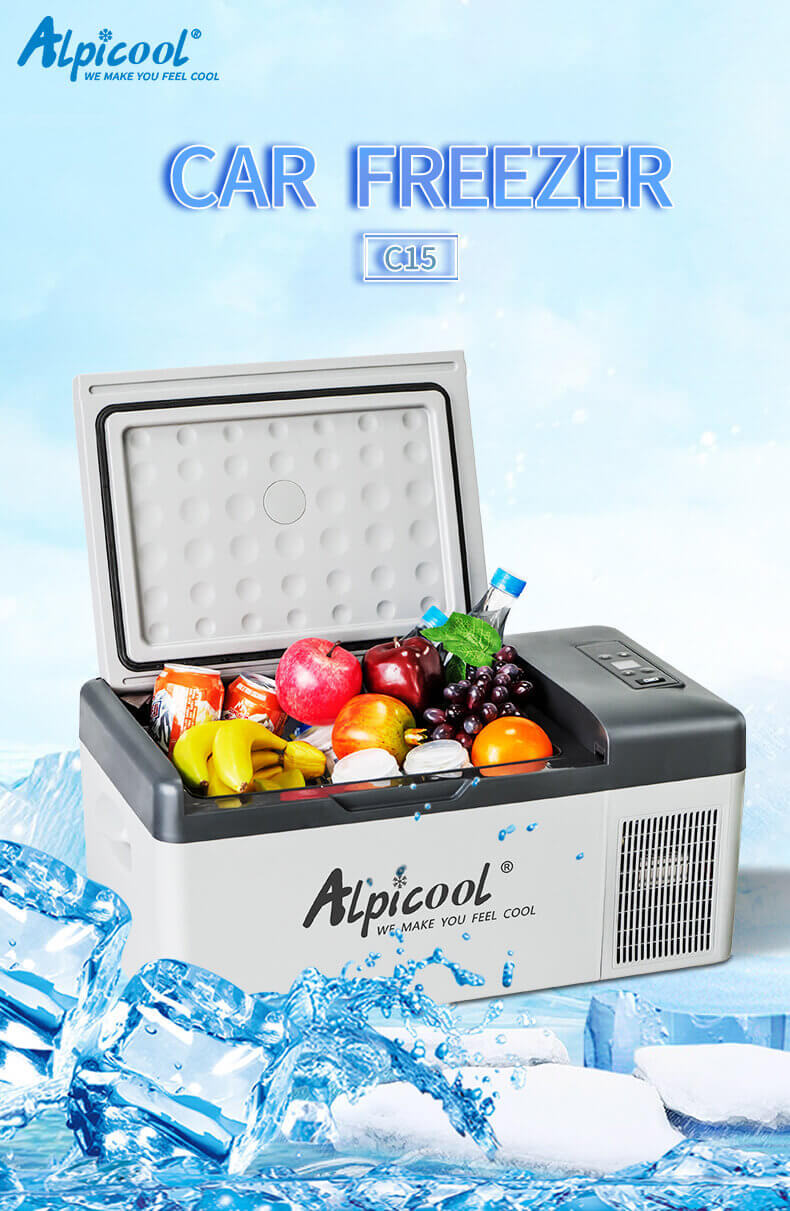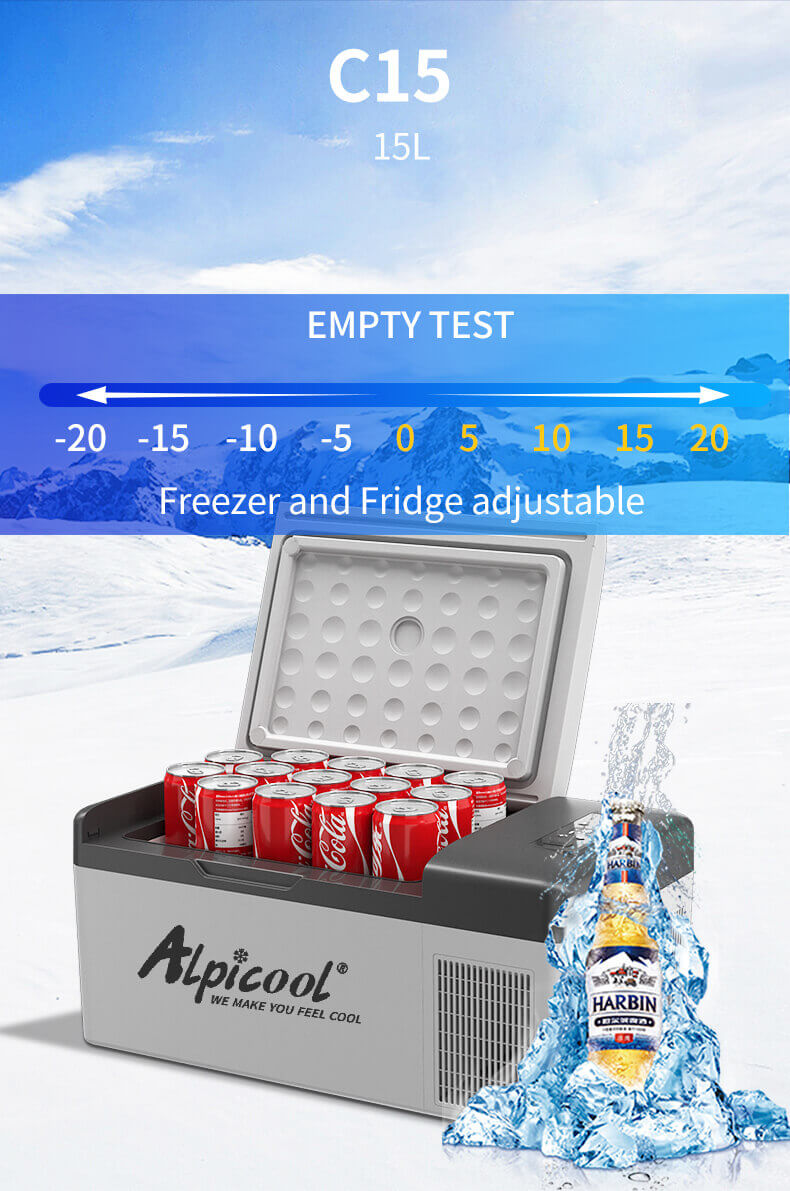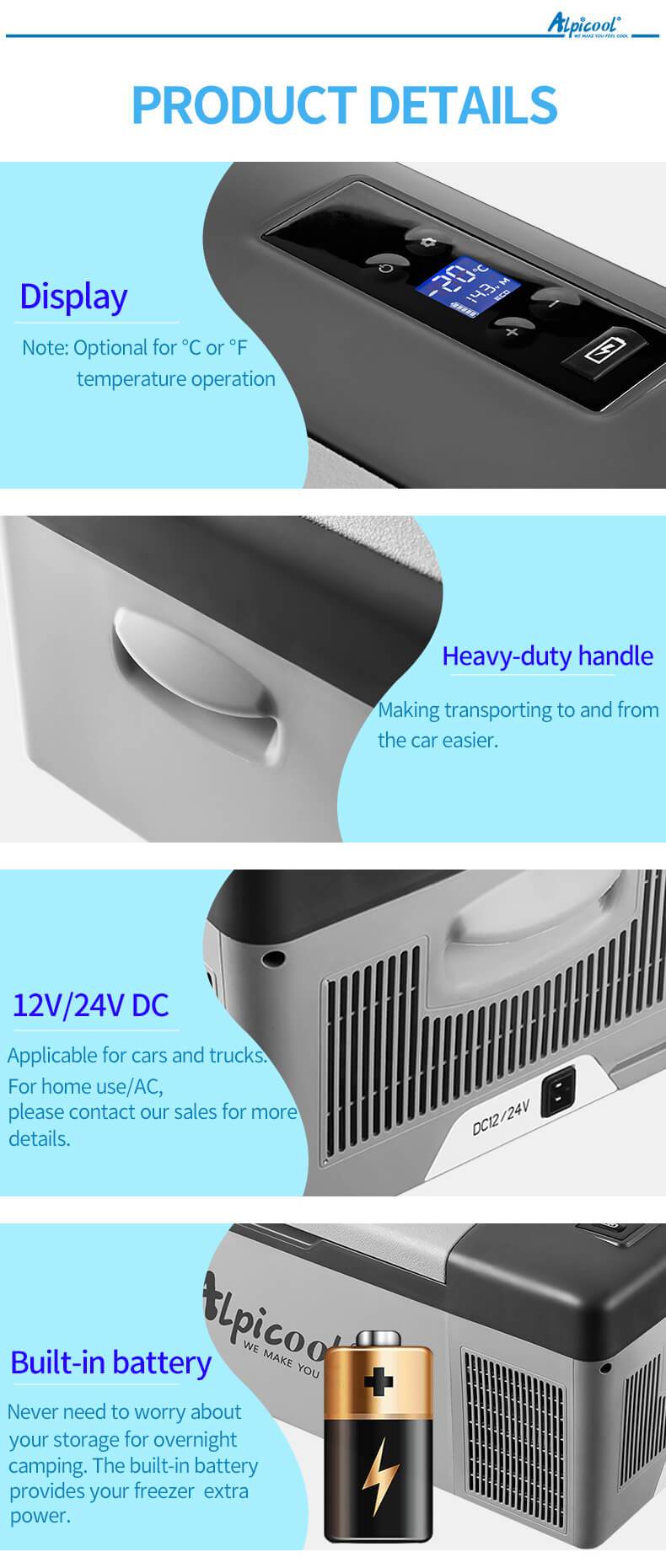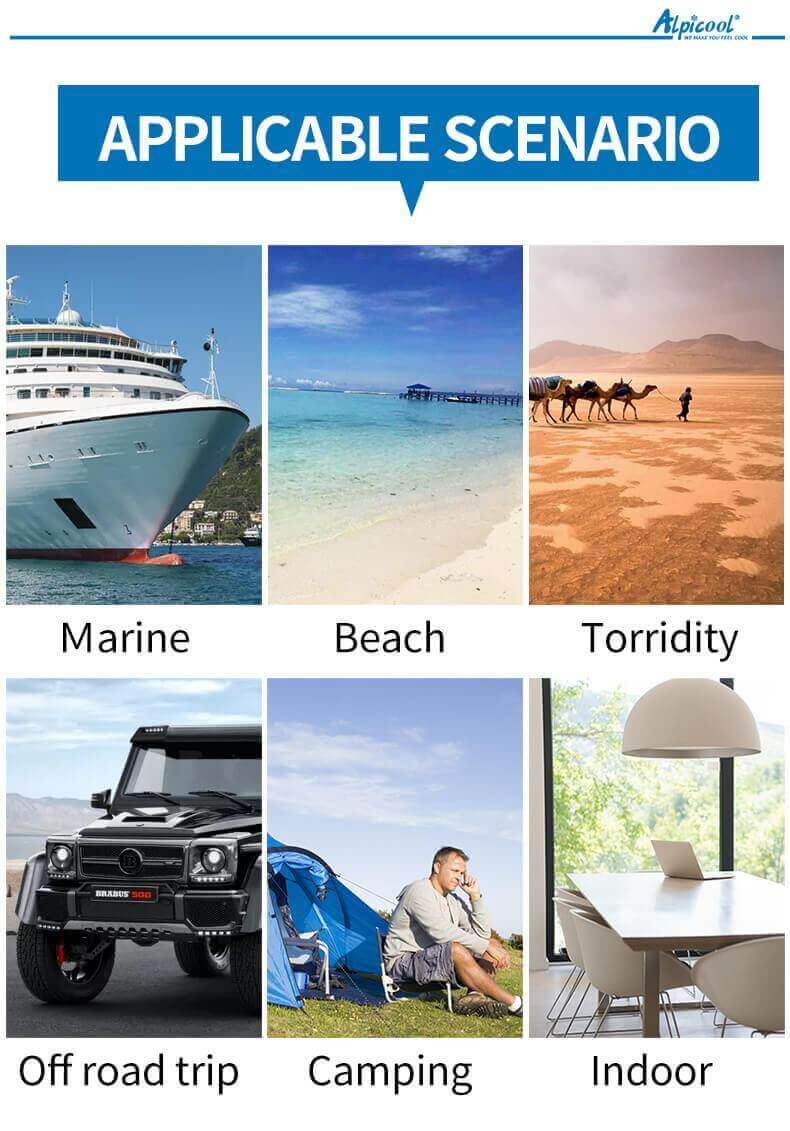 The Alpicool C series include Alpicool C15L, which is a best-selling mini car refrigerator, which is very suitable for family outdoor camping or long-distance truck frozen drinks or food.
The same product as Alpicool C15L is Alpicool B15 (different colors). If you don't like the gray Alpicool C15, you can choose the blue Alpicool B15.
Alpicool C15L Mini Car Refrigerator for Camping or Truck
Configuration Instructions
Size
570*320*260mm
Color
Gray
Power
45W
Voltage
12V, 24V, AC 100V~240V
Temperature Range
-20 - 20 ℃
More > Alpicool C15 Reviews from evaluation experts and consumer owners
Alpicool C15 FAQs
How much is Alpicool C15?
The regular price is $620.00 USD, and the current discounted price is $559.00 USD.
How about the Alpicool C15 refrigerator?
How many colors are available for Alpicool C15?
There are two models: C15/B15L, two colors: Gray, Blue.