Alpicool TW45 is a black 12V mini portable best refrigerator for camper van, with a mini cooler function to cool, DC compressor refrigerator, AC to DC adaptor included.Anti-vibration design. Rain proof design, LCD touch panel display, Dual zone, Dual temperature, option for rechargeable portable battery pack, LG compressor.
Model without wheels Configuration
Size
600*435*505
Color
Black
Power
60W
Voltage
12V, 24V, AC 100V~240V
Temperature Range
-20 - 20 ℃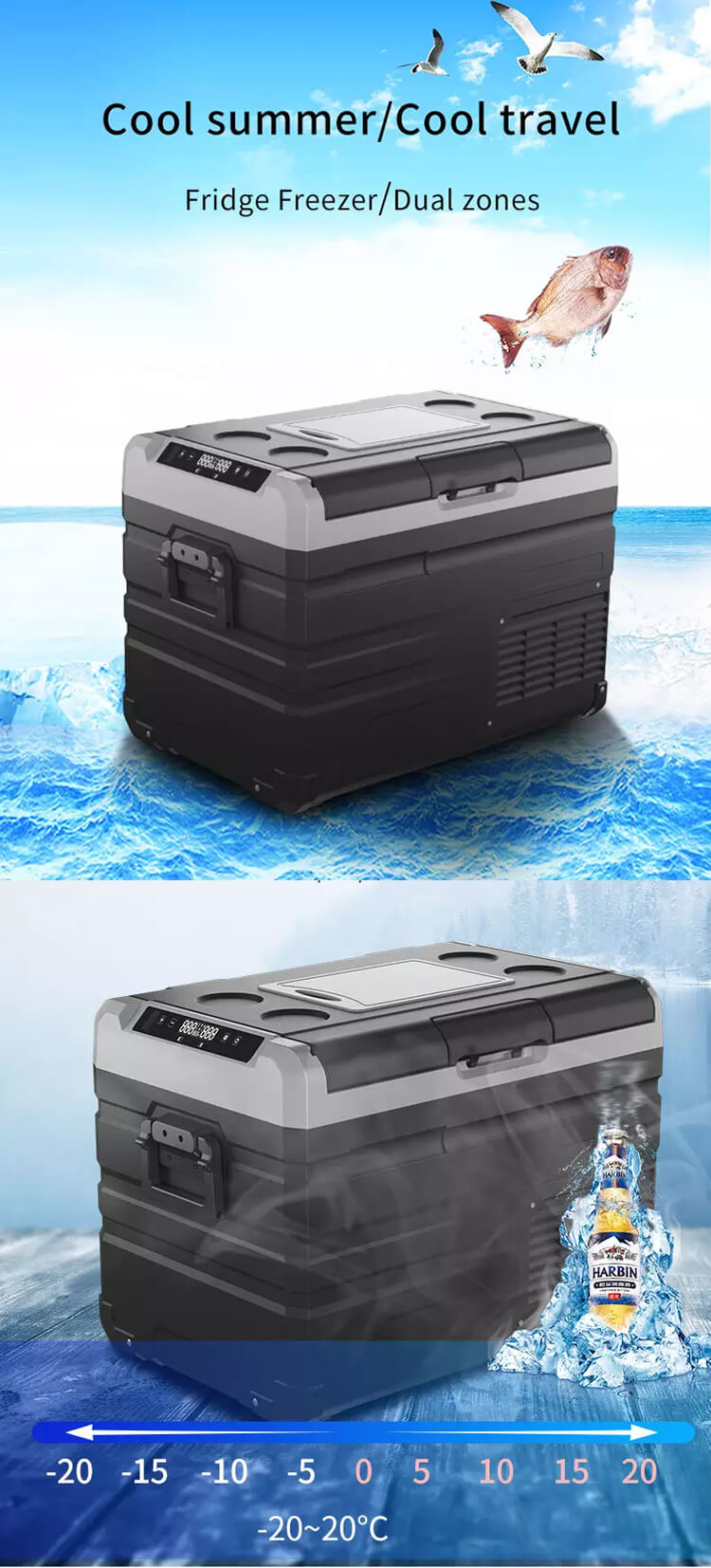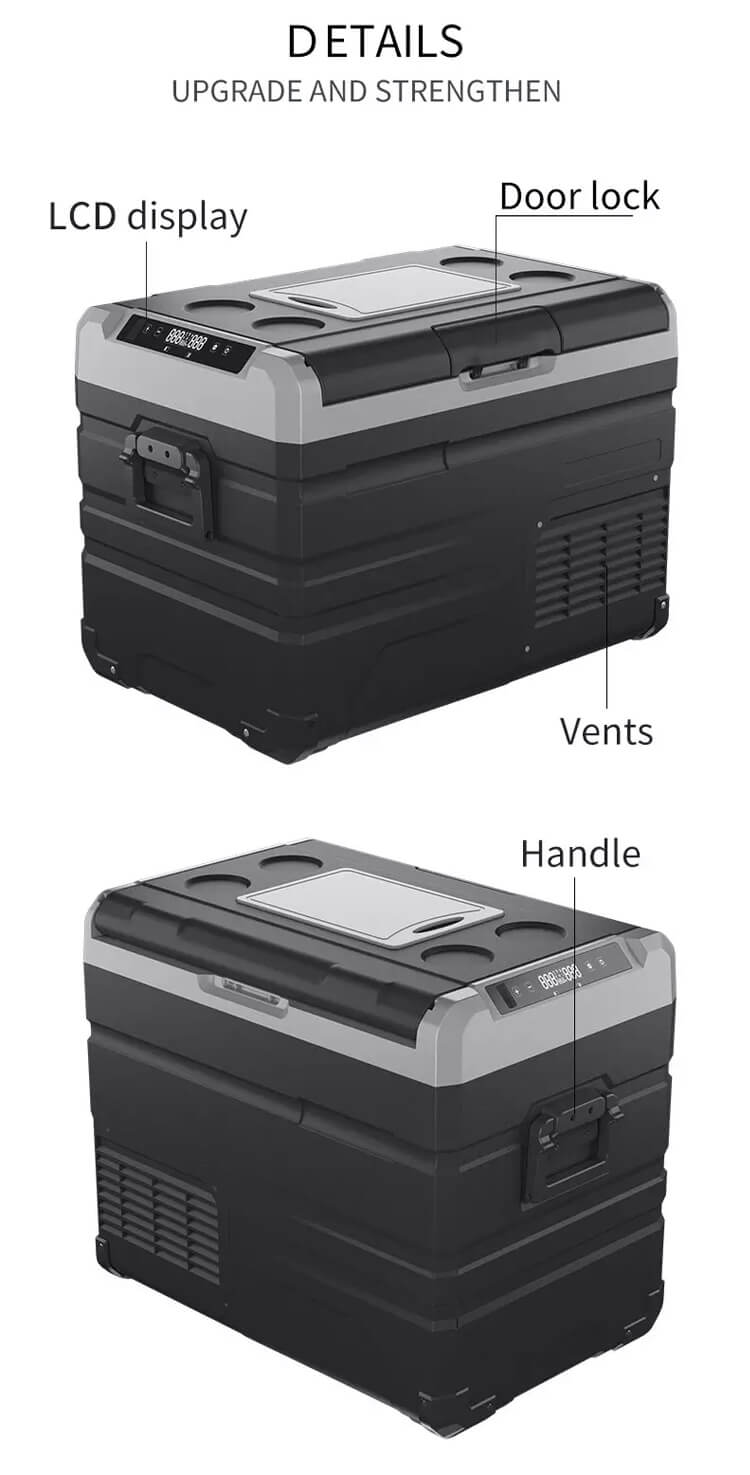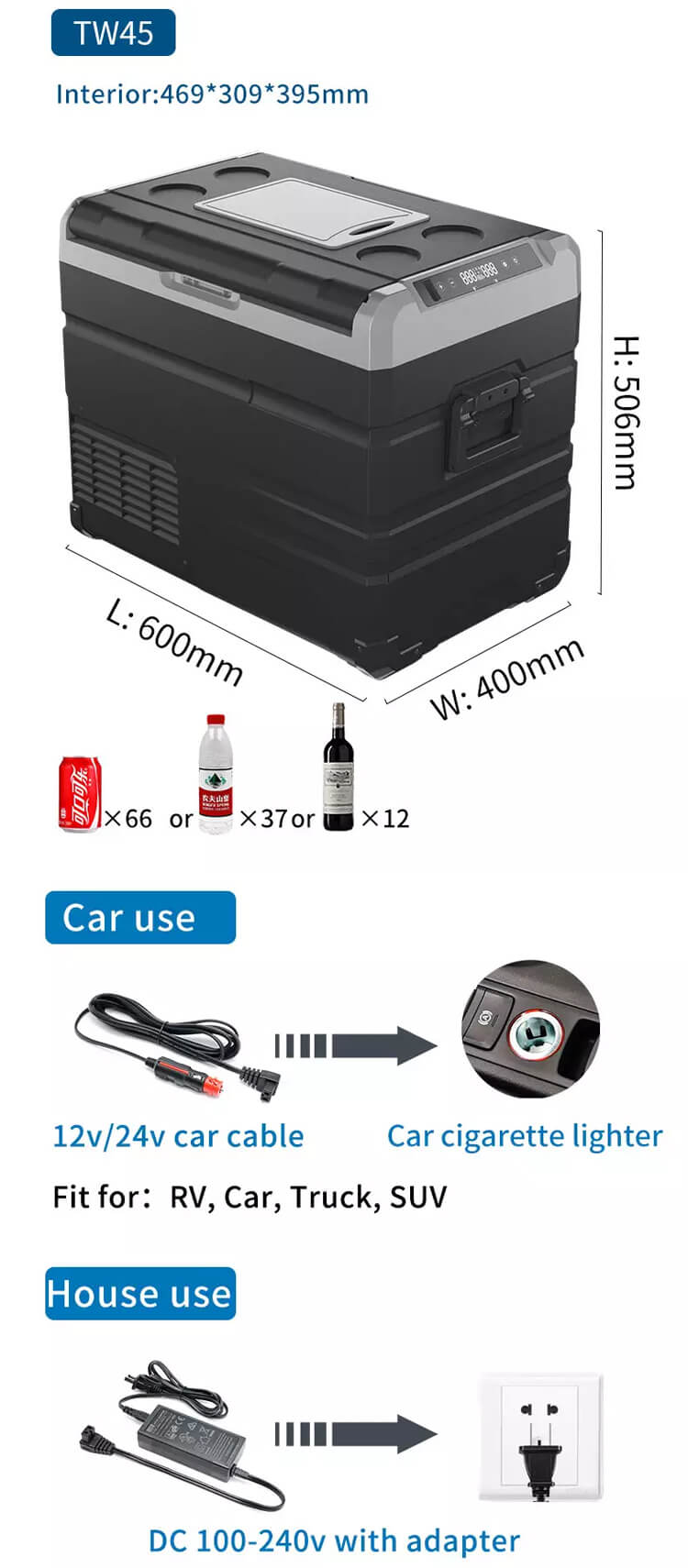 Alpicool TW45 FAQs
How much is Alpicool TW45?
The regular price is $960.00 USD, and the current discounted price is $859.00 USD.
How about the Alpicool TW45 refrigerator?
You can see the following Alpicool TW45 review, users who bought it all gave it 5 stars.
How long can Alpicool TW45 be used outdoors?
Generally, it can be used for 3-5 days.