Alpicool X50 is a new 50L capacity electronic control single-zone car fridge for outdoor camping, truck, and household camper freezer. The temperature can be controlled at minus 20-20 degrees, and it can refrigerate (freeze) seafood, meat, vegetables and fruits, beverages, ice cream, etc.
Mini Cool Box/Car Fridge for Camping Outdoors, Trucks
Configuration Instructions
Size
603*365*512 MM
Color
Green
Power
60W
Voltage
AC110-240V, DC12-24V
Temperature Range
-20 - 20 ℃
Type
Electronic Control Single-Zone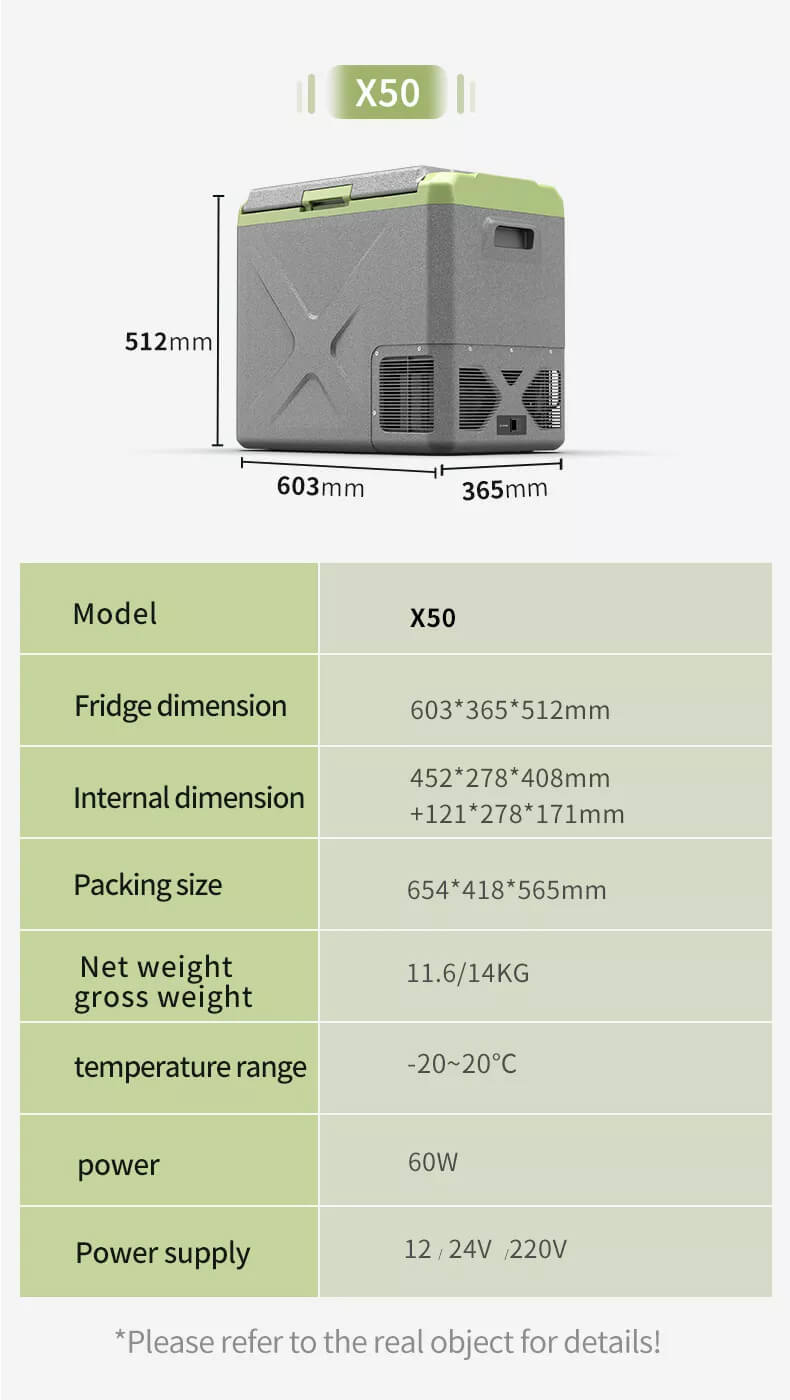 Alpicool X50 Mini Cool Box FAQs
How much is Alpicool X50?
The regular price is $1,000.00, and the current discounted price is $899.00.
How many colors are available for Alpicool X50?
There is only one model and one color: Green.
Download Alpicool APP from App store or Google Play, then open the bluebooth and APP, search the equipment, choose the fridge and there will be 'AP' shown on the fridge display panel.