How do I connect Alpicool
Alpicool APP Connecting Operation: Download Alpicool APP from App store or Google Play, then open the bluebooth and APP, search the equipment, choose the fridge and there will be 'AP' shown on the fridge display panel. Press setting buttono to connect mobile and fridge.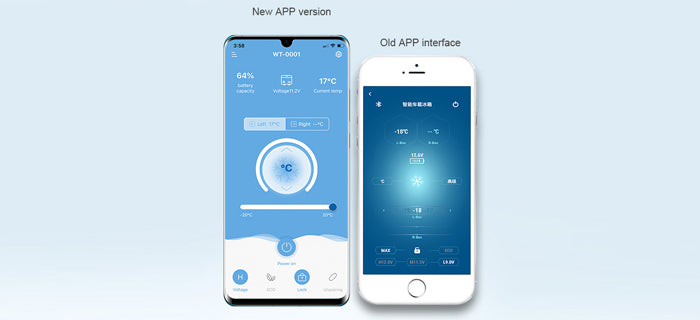 After searching for a smart car fridge via Bluetooth and binding it, you do not need to open the trunk and use the physical buttons on the refrigerator to operate. Use the Alpicool APP, you can check the fridge temperature, voltage and other information, and you can also set the temperature and switch. Machine control. Convenient for your experience with smart car fridge .
How to use the Alpicool control panel
Alpicool FAQs
The Alpicool Fridge F1 means low voltage for your car battery, it is eating into your truck battery and it shuts itself down so as not to deplete your battery. It has 3 settings for voltage shut off. Please set it to H1 car battery protection mode and full charge your car battery.
The Alpicool fridge uses German compressors or LG compressors and adopts fluorine-free condensation technology, which can quickly cool down to -20°C, with strong stability, energy saving, low consumption, and low noise.
Alpicool is a subsidiary of Foshan Alpicool Electrical Appliance Co., Ltd. It is located at No. 9 Huanzhen East Road, Beijiao Town, Shunde District, Foshan City, Guangdong Province, China. Foshan City is called " City of Electric Appliance" and a famous export base in China.